I actually bought a small turkey breast and baked it specifically to make this pie, and I often bake chicken… more
November 24th, 2016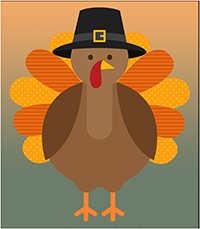 Happy Thanksgiving USA!
This recipe makes cookies that taste like the cookies I hated when I was a kid… Seriously, I hated them!… more
For thanksgiving this year, my granddaughter and I made some really simple and easy napkin rings. Our family's Thanksgivings are pretty… more
On November 7th, 2016 we've spent five years with this guy! All in all, he's a pretty good guy to… more
November 8th, 2016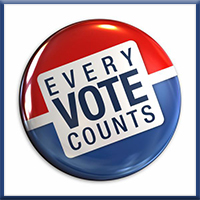 Happy Election Day,
get out and VOTE!
So why are these "easy" waffles? NO WHIPPING EGG WHITES! I am not a fan of elaborate recipes first thing… more
Is it just me, or has this year just shot by? I can hardly believe it's already November! Although this… more