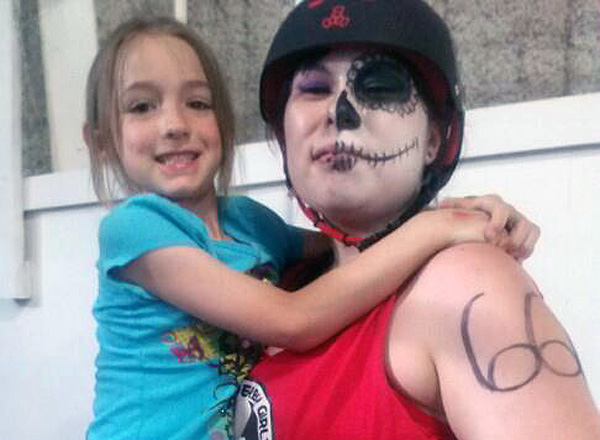 I attended my first ever roller derby match on Saturday. I really enjoyed it, and not just because the team I was cheering for won! The picture is my niece Red Bluff Derby Girls league member Bella Morte #666, holding my granddaughter (her cousin) before the match.
Excerpt from the Red Bluff Derby Girls website about page –
Founded in early 2012 by roller derby enthusiast and skater, Chelssie Langum, Red Bluff Derby Girls (RBDG) is Red Bluff, California's first roller derby league.  RBDG is currently an amateur roller derby team looking to bring a little rink rash to Red Bluff.   We aspire to become non-profit in the near future to facilitate our efforts toward fulfilling our mission of supporting our community through excellence and athleticism.
For more info, check out their official website: Red Bluff Derby Girls.