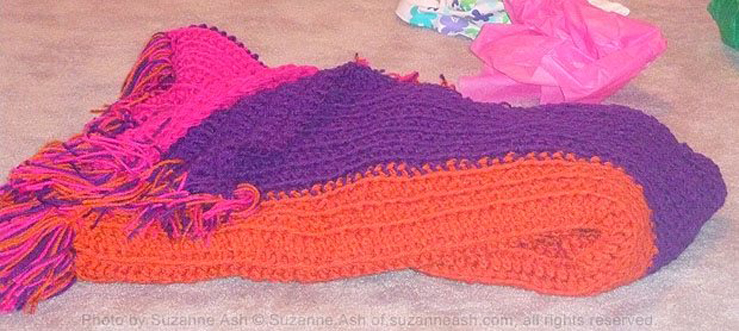 This is the first blanket I made, I gave it to my Granddaughter for her birthday. I had her select the colors she liked at the store, I told her it was for someone else so it would be a surprise.
This blanket is 5'x5′ and took me about a week, working on it for just a few hours a night. Because I don't use anything other then my hands, plus only the first few rows and the turnarounds need my 100% attention it can be done easily while watching TV.
I haven't made a tutorial for this project yet, I'll make another post when I do. In the meantime, you can look up some instruction if you are really inspired. There are loads of them online, I read about 5 of them and watched a few videos before I dove into this project.