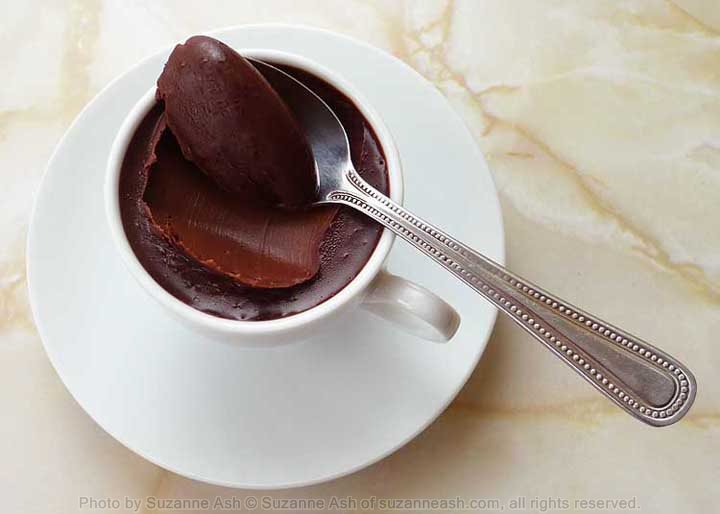 Super rich, super easy to make dense coffee and chocolate pots some how taste even better eaten with tiny spoons out of miniature coffee cups. I have to admit I got the set of little cups in the picture just for stuff like this but before I had them I just used shot glasses.
Ingredients
8oz/250ml Heavy cream or double cream
4oz/125g Dark chocolate (60 to 70% coco solids)
2 tsp instant coffee granules
4 TBSP white granulated Sugar
Instructions
Put the cream in a saucepan and place over medium heat
Once the cream starts to warm add the rest of the ingredients and whisk until the chocolate is completely melted.
Remove from the heat and pour into serving cups, leave to cool for 20 minutes and then refrigerator for 3 hours or until set.
Notes
Makes 4 x 3oz/85ml servings