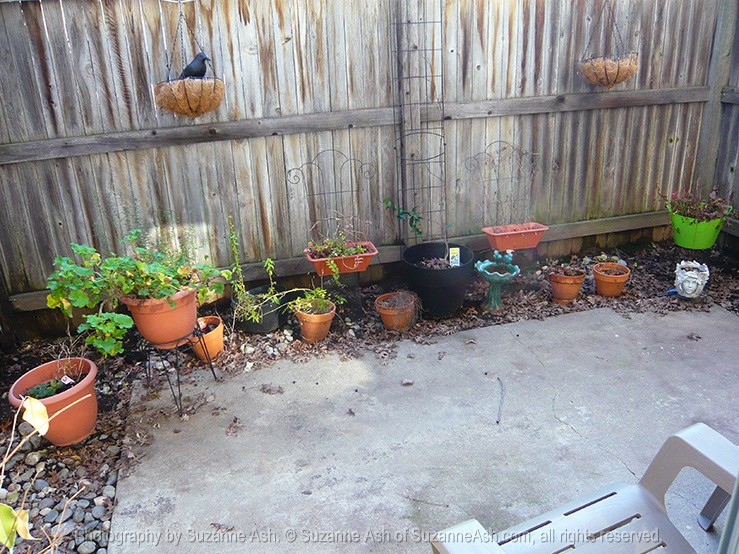 My patio looks much the same as it did last year just after I moved. I have added a small table that matches my chairs, a few new pots for the plants (which I haven't used), and unfortunately, some of my decorations got waterlogged during a storm when the lid to the storage box cracked. So, at this point, I don't actually know what has survived.
I'm going to plant some seeds in a mini greenhouse this year! I never could before because I didn't have a place to put it. In this new place, I can safely have it in our spare/office/guest/second/craft/computer room which has a nice large window that gets plenty of sunshine. I'm hoping this will give me a good start to my more decorative pants and a few vegetables. It will be nice not to have to buy them as I have done the past few years.
I plan to repot what I have, add the new sprouts I get, recycle some avocado pits and maybe a new sweet potato or two. I'm going to make a new hanging bird feeder and since my lovely crackle sphere hummingbird feeder got smashed I'm going to find a new one of those to go alongside my spring flowers.
I'm going to let the garden form as I go, I don't have a set plan in my mind. I know I like color, and quirky, and fun. So, that's what I'm going for. I'll post again in a few months so you can see my progress.