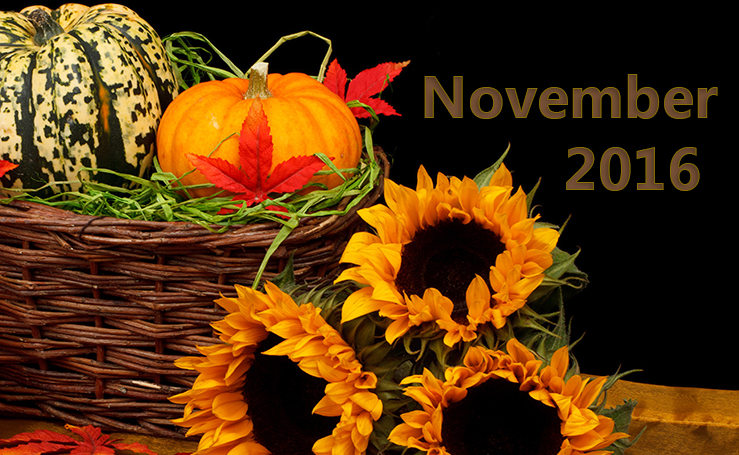 Is it just me, or has this year just shot by? I can hardly believe it's already November!
Although this is my favorite part of the year (with Thanksgiving and Fall colors and cooler weather) it's a little off. The weather is wrong, stores have been trying to cram Christmas crap down everyone's throat since before Halloween, and the impending election has me feeling anxious/hopeless. In just a weeks time it will be over, and the new horror show will begin… So, good luck to all my fellow Americans, and no matter what I hope we can all remember that we are all in this together.
Oh, and I've got a few really nice "Novembery" recipes as well as a super cute kids craft coming up this month. So check back weekly to see what's new on my blog.