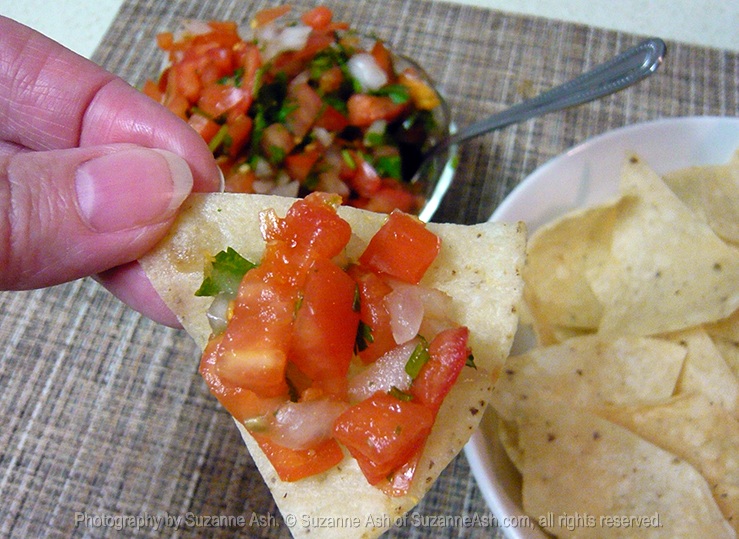 A lot of people call this salsa, and that isn't wrong. It is in fact, an uncooked salsa or "salsa fresca". Its name actually translates to "rooster's beak", because people used to eat it by pinching pieces between their thumb and forefinger. Try it… see the beak? Just like a shadow puppet! Anyway, this stuff is rather awesome, and much better eaten with tortilla chips than just with your fingers. It's also good on pretty much any tortilla based dish like tacos or burritos.
Ingredients
1 1/2 pounds good ripe but firm tomatoes, cut into 1/4- to 1/2-inch pieces
1 tsp kosher salt
1/2 cup fine diced white or yellow onion
1 to 2 chilies (jalapeno and/or serrano), top/seeds/membranes removed , rinsed, then diced finely
1/2 cup finely chopped fresh cilantro
1 tablespoon lime juice
Instructions
Season tomatoes with salt and toss to combine.
Transfer to a fine mesh strainer and leave to drain for 30 minutes.
Discard the tomato liquid, and put the tomatoes in a large bowl.
Add the onion, chilies, cilantro, and lime juice.
Toss gently but thoroughly to combine. Taste and season with salt as desired.
Best eaten the same day, but will keep for a few days in an airtight container in the fridge.