Happy Birthday Teddi!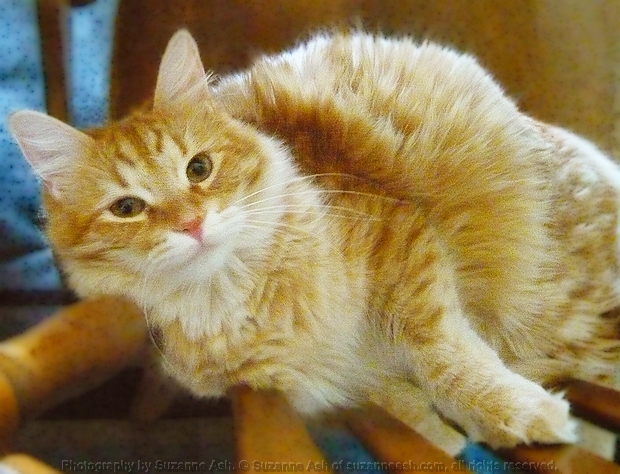 If you have seen my Instagram feed at the bottom of this site you may have noticed the little ginger furball I often take pictures of with my phone. He's a pretty odd little guy, I've never known a cat quite like him.
This is how he watches me when ever I am in the kitchen doing anything, though he generally has his mouth open. I guess I'm really fascinating… or I just look fascinating upside down.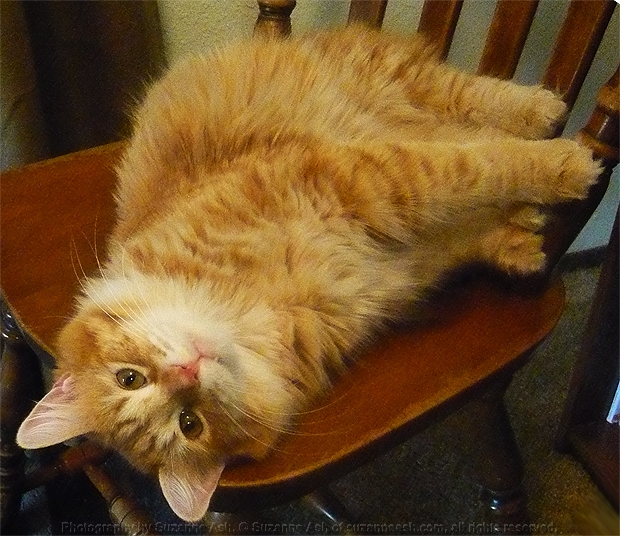 According to his paperwork he is a year old right around now. Though no exact date is given, but the "weeks old" age at the time the cat rescue organization had him deballed would put him at one year today (give or take a few days). Plus August 20th is a great birthday to have, it's also the birthday of Misha Collins, David Walliams, Robert Plant, James Marsters, H.P. Lovecraft, John Noble and Ray Wise (to name just a few!).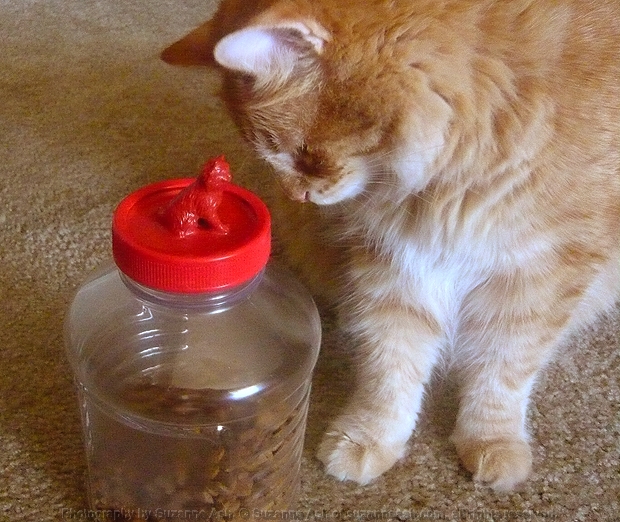 To celebrate my little ginger furballs 1st birthday I made him a treat jar. Really all it is is an old plastic applesauce bottle I cleaned, Gorilla Glued a plastic cat to the top of and then painted red. I put a few bags of his favorite treats in it and he seems to love it.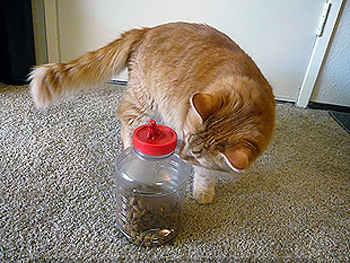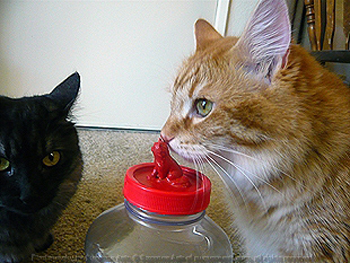 I let Ted pick out the little plastic cat I used for the top. He seemed impressed.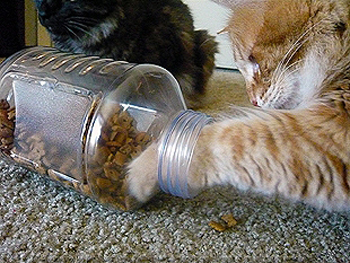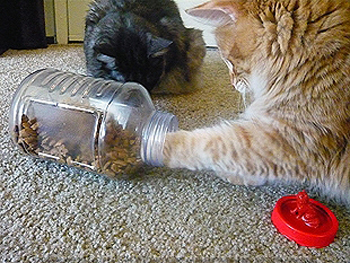 He served up some treats for his brother. He served himself first of course.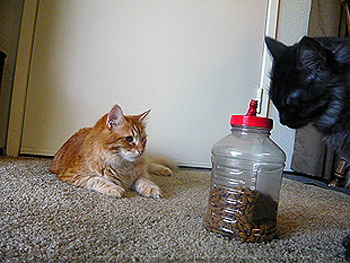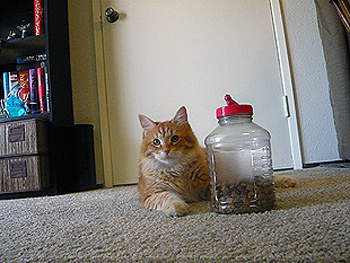 Chance had an inspection after treats were served, then Ted posed with his gift.
Oh and in case you were wondering…
Chance is the first cat we got when we relocated to the US. He was a sort of wild kitten we spotted living out of the garbage bins at the apartments of someone we know. We hadn't intended to get a kitten so quickly but there he was and there we were so he was basically a happenstance. We didn't know how old he was, we guessed about 6 to 8 months but the vet thought he was more like a year or even older. Because we don't have any real idea of just how old he is we celebrate Chanceiversarys instead of his birthdays.